From: The National Geographic Magazine, vol.40, no.2, p.202, [August 1921]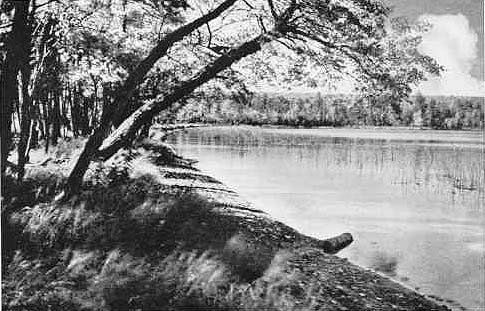 Photograph by George Shiras, 3rd
THE BANKS ON THE LEFT, COVERED WITH SECOND-GROWTH TREES, IS AN ANCIENT
BEAVER DAM 1,500 FEET LONG, PROBABLY 400 YEARS OLD, AND
FORMING THE LAKE ORIGINALLY.
The picture [above] shows the western end of Echo Lake [below], which occupies a mile in the center of
Grand Island [in Lake Superior]. It is largely frequented by deer and elk.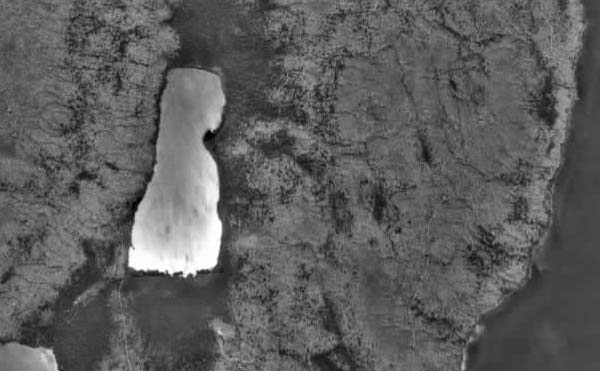 Aerial view of Echo Lake
---